(Last Updated On: September 17, 2016)
Insurance Law and Practice (English)  (Hardcover, Dr. C.L. Tyagi, Dr. (Mrs.) Madhu Tyagi)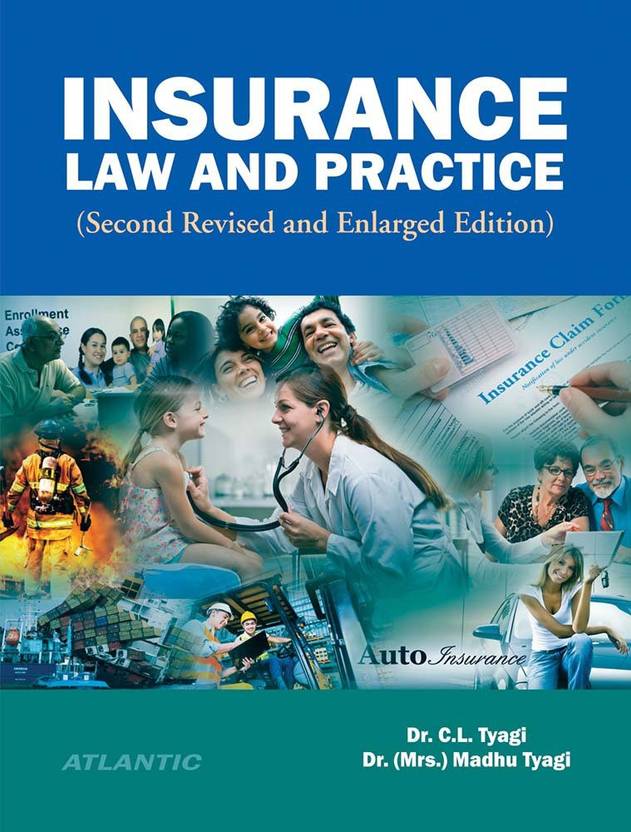 The book is primarily prescribed for B.com, BBA and MBA students offering Insurance as a major or minor subject. The book covers new topics like creditability theory, back dating, insurance frauds and is comprehensive. Those offering insurance as a professional may find it useful. Latest data and law has been incorporated.
Publication Year  2016
Author Info:-
Dr. C.L. Tyagi, M.Com., LL.B., Ph.D. has to his credit teaching experience of 45 years including 20 years experience of foreign Universities. He has taught at Rajdhani College, Delhi and was Director of Ramanujan Institute of Management, Palwal and SRM of Institute of Management, Modi Nagar. He is co-author of books on Business Law and Management Accounting. Dr. (Mrs.) Madhu Tyagi, M.Com., Ph.D. is Professor, School of Management Studies, Indira Gandhi National Open University. She is coauthor of books on Business Law and Management Account.